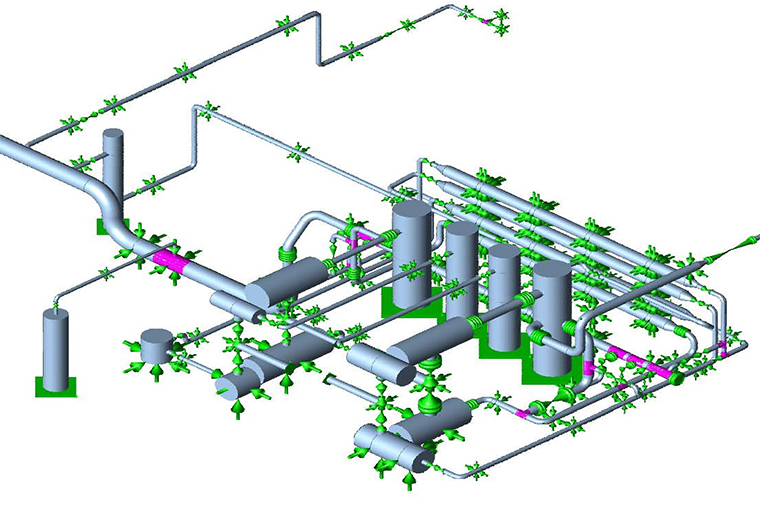 PIPING STRESS ANALYSIS
Kjes provides and performs stress analysis for various industries, which are related to Oil & gas, Power, Petrochemical, Chemical, Thermal, Pharmaceutical plants etc. Stress is when a load is applied to metal, the atomic structure itself is strained, being compressed, warped or extended in the process.
A pipe stress analysis predicts stresses in piping and loads on equipment. This study is typically required for piping that experiences high temperature fluctuations, or for long pipe runs such as hot piping to coolers or headers. Cases where equipment is sensitive to external loads may also require a pipe stress analysis. The study methodology becomes more complicated for piping systems in vibratory service. Our teams have experience to carry out the full spectrum of stress analysis services for piping systems and piping flexibility analysis.